Responsive Web development
Create seamless interactions with frictionless web development. Our team of experienced web developers work with you to create the best website solution to meet the needs of your business, and the intent of your users.
Contact Us
What we do
We enjoy solving problems using future-proofed technologies.
We use our knowledge of website applications and coding languages to create a website that functions seamlessly across all platforms, and enhances the user experience instead of interrupting it. Whether it's a brand new website or simply a redevelopment you're after, we use our expertise to create a solution on the most appropriate platform for you. We're skilled in a variety of website CMS's including WordPress/Shopify and completely custom frameworks, we can also train your team on how to use your site properly once development completion.
The Process
We tailor website solutions for your business needs
While every project is unique, we do follow a basic set of steps for our development projects to ensure we deliver you with the best possible solution. We establish an understanding of the influencing aspects of your business, to create something that works flawlessly!
1. The Brief.
We work with you to create a brief which details your organisational challenges, goals, insights, and audience.
2. Planning and conception.
We create a design and site architecture based on your brief, that delivers your audience the most value.
3. Development.
We build your site and make it come to life! We work with either your chosen platform or our recommended platform that meets your business objectives.
4. Testing and optimisation.
Before launching, we ensure your site functions as intended and the UX delivers the most value to your audience.
5. Launch and support:.
We don't set and forget, but instead train your team on how to use your new system and support them during this process.
Fat Controller
Creating a holistic marketing strategy to increase venue traffic and reputation.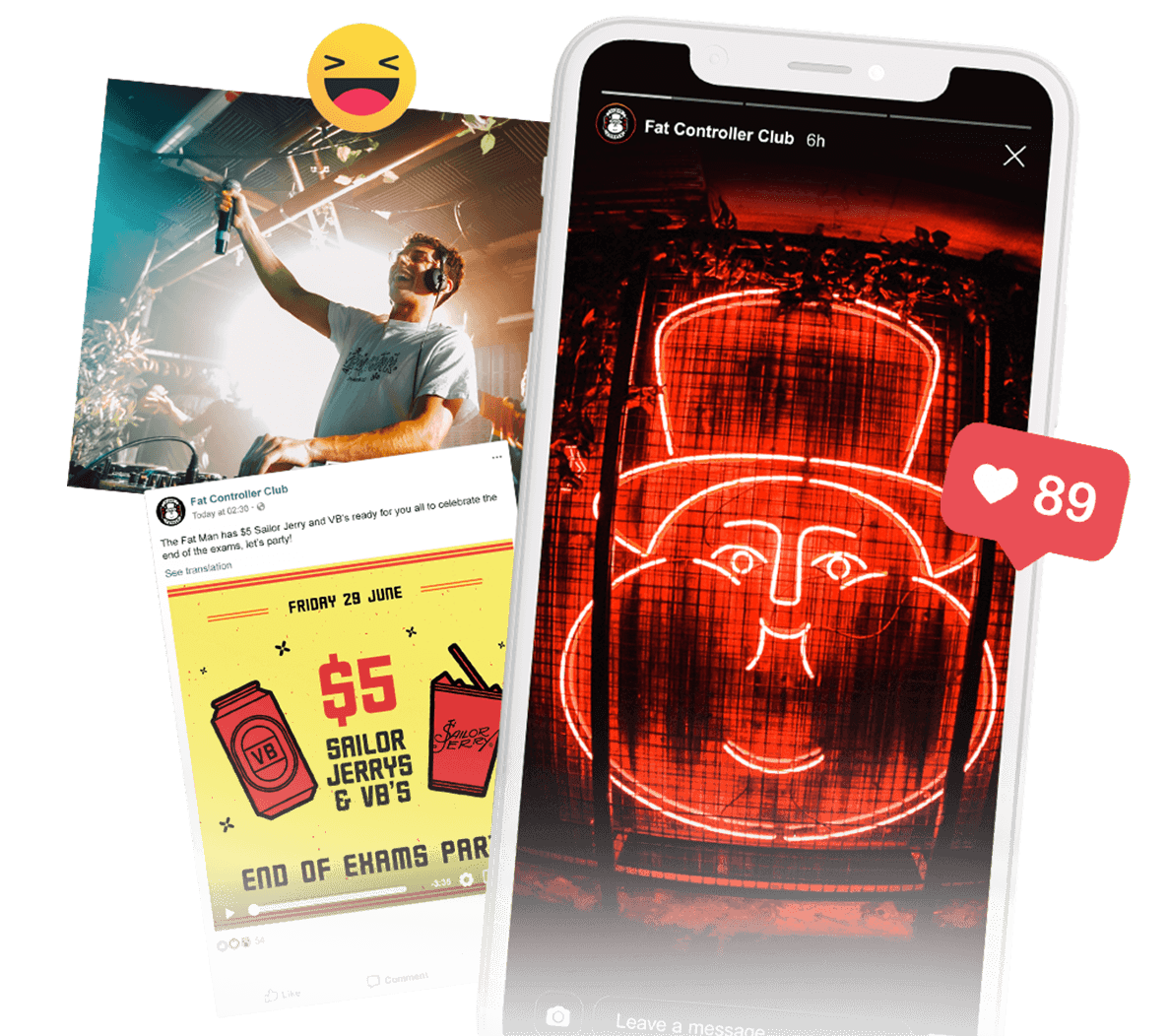 Our Solutions
Why should you consider the help of a web developer?
Create a more effective website
We audit your website to identify opportunities and ways to optimise for your team and site users, making your website more valuable for you and them.
Improve the perception of your brand
By having a site that works flawlessly and delivers value, positive associations with your brand will increase.
Improve your search ranking
Having a site that is built well will reduce bounce rates and will be easier for search engines to analyse, in turn improving your site ranking.
Create a more engaging experience
By understanding the intent of your users better, you can create more ways to engage with them and deliver value on your site.
Improve the usability of your website
Improving the functionality and structure of your site will allow for a frictionless experience, and will help users find what they're looking for easily.
Are you ready to create a more valuable website?
Get in touch with us to discuss your website goals today!