Connect with your users and generate more leads on your website
Every business wants to generate more leads and connect with more users, but how can you actually do this every day? If you're looking to improve your website lead generation efforts, consider how the Sky Foundry team can use our diverse skill set to attract more leads.
Contact us
What we do
What we do
At Sky Foundry, we have a team of UX and marketing specialists who can design and create tailored lead generation processes on your website that actually work. We combine marketing strategy with UX design to understand your users, deliver them value, generate more leads, and help you increase your sales.
The Process
The Process
If you're looking for a lead generation process tailored to your business, we can deliver a solution to connect you with the right people at the right time.
1. Discovery.
Understanding the ins and outs of your website and audience will help us understand how people use your site, and what they ultimately want from your business.
2. Planning and strategy.
Using the information and research framework from the Discovery stage, we create a thorough lead strategy to be implemented across your channels.
3. Implementation.
Here we set up your lead generation activities to start rolling the leads in! We ensure you know how everything works, and have full visibility over the process.
4. Optimisation and support.
More often than not, you will find that your lead generation strategy will need some tweaking once you've learned what your audience is and isn't interested in. We're are available to support that process long-term with you.
Fat Controller
Creating a holistic marketing strategy to increase venue traffic and reputation.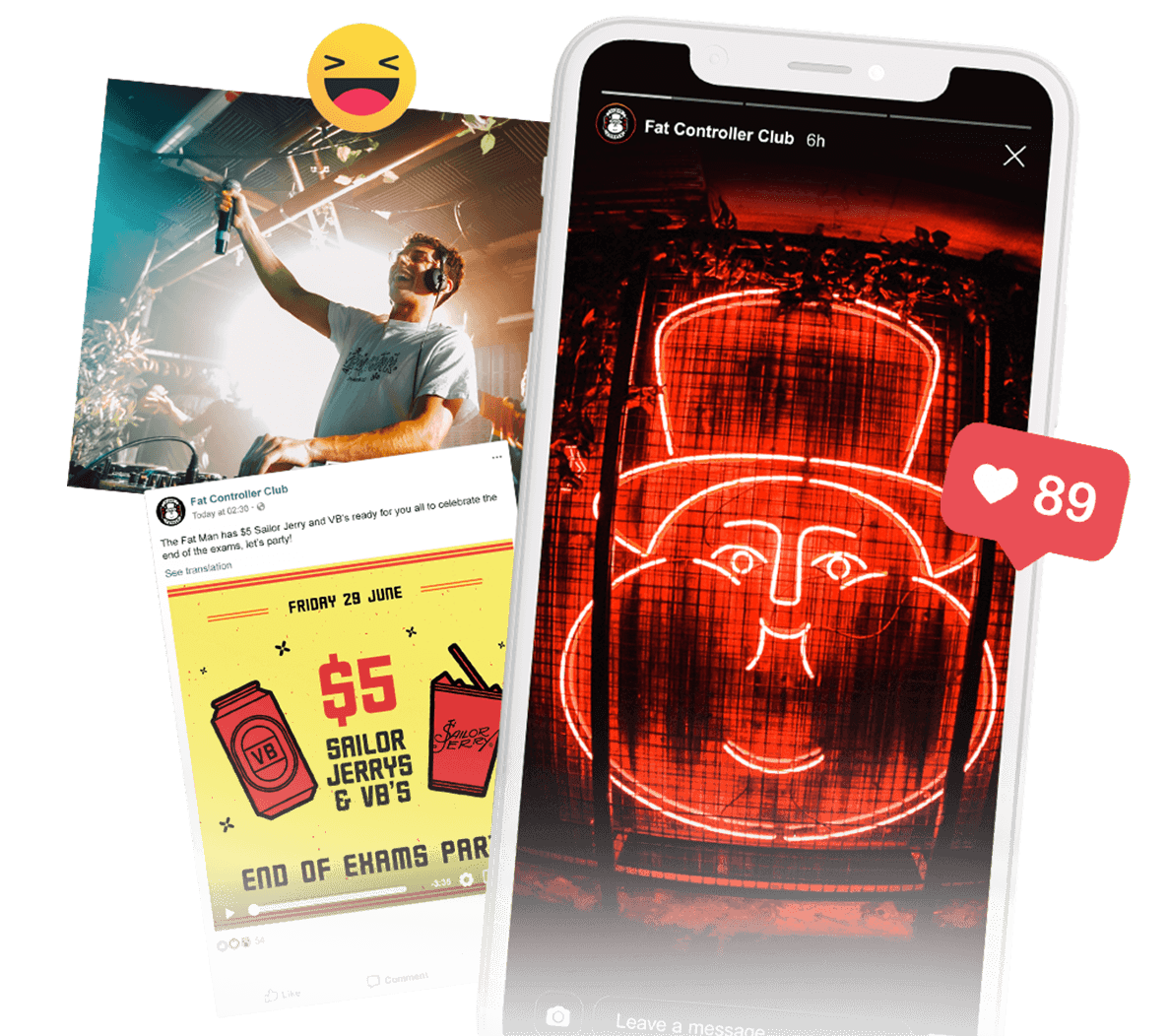 Our Solutions
How can lead generation help you?
Create a more effective website
We audit your website to identify opportunities and ways to optimise for lead generation, making your website more valuable for you and your users.
Engage with more users
Don't let users just leave your site after finding the info they want. Find ways to connect with users, and deliver more value directly to them when they need it.
Personalised experience
Create a more personalised experience for identified website users, using lead scoring tactics and user intent.
Qualify leads using valuable interactions
By understanding your audience we can qualify them by asking the right questions at the right time, via interactions they will find genuinely helpful.
Connect sales and marketing
Use lead generation to qualify contacts, understand their intentions, and identify them when they're ready to speak with your sales team.
Are you ready to connect with your audience in more meaningful ways?
Get in touch with us to discuss how we can help you today!