Creating a holistic marketing strategy to increase venue traffic and reputation.
Fat Controller Club remains one of Adelaide's most well-known and beloved live music venues. Over the course of the last three years, the venue has played host to many upcoming and established musical guests from both Australia and overseas.
SF partnered up with the Fat Controller team helping with Website design, website development, Social Media Management strategic analysis, data analysis, external relationship building and respecting, growing and evolving existing identities.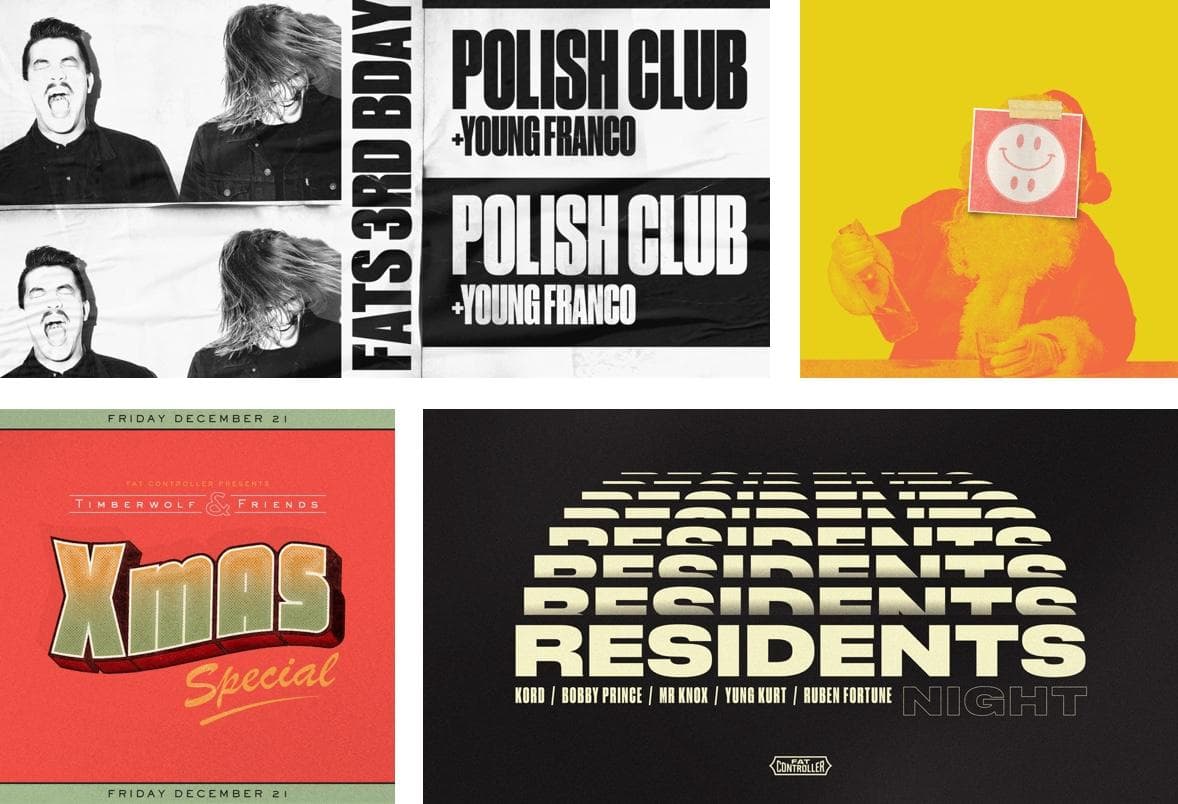 A Brand New Website
Sky Foundry designed and developed the new website using Craft CMS as the content management system. The main concept was to "break the grid" compared to traditional website layouts while also encouraging event promotion and increasing email subscriptions.

Skills Used
Web Design.
Content Creation.
Web Development.
Graphic Design.