Case Study
Transforming trading into an E-sport competition.
Leaderboard, weapons, prizes: cryptocurrencies are entering a new age of gamification that make them fun for newcomers and, paradoxically, boost the adoption of crypto overall. Just look at what Fortnite did to the popularization of video games and the awareness of them.
FTX approached Sky Foundry to create the branding, assets and web design & development that embodied an e-game esc look and feel, with the vision of 'bull vs. bear'.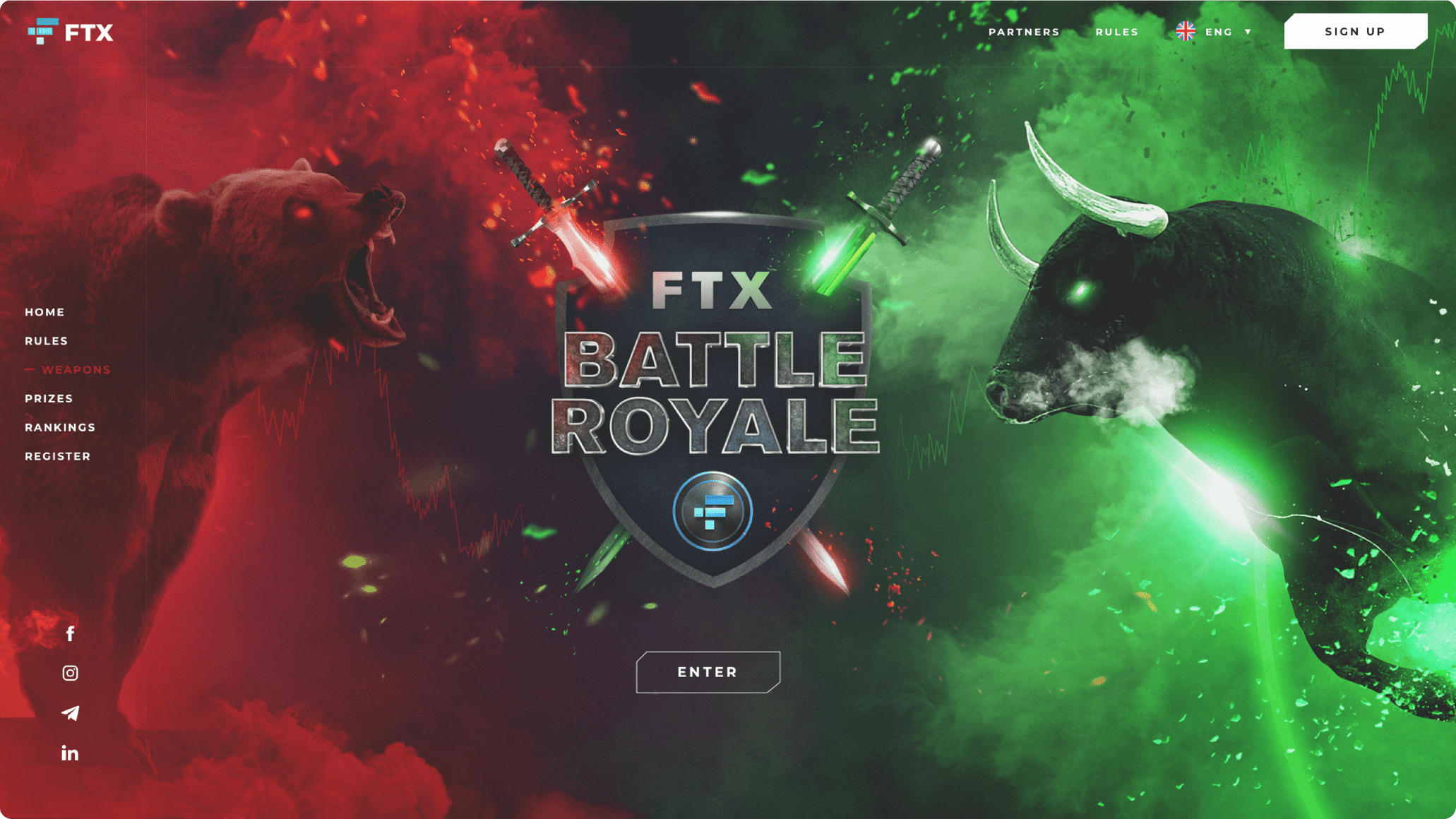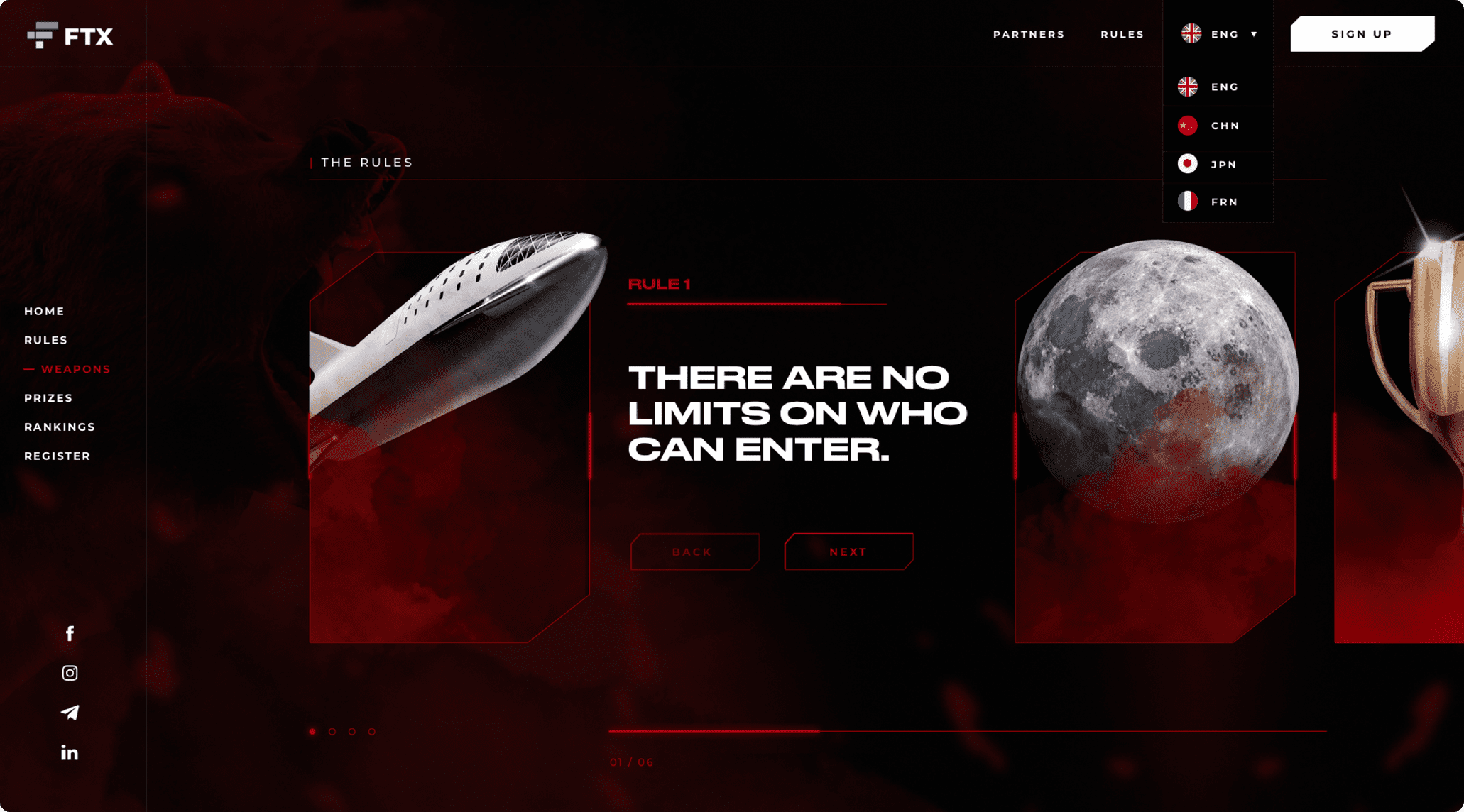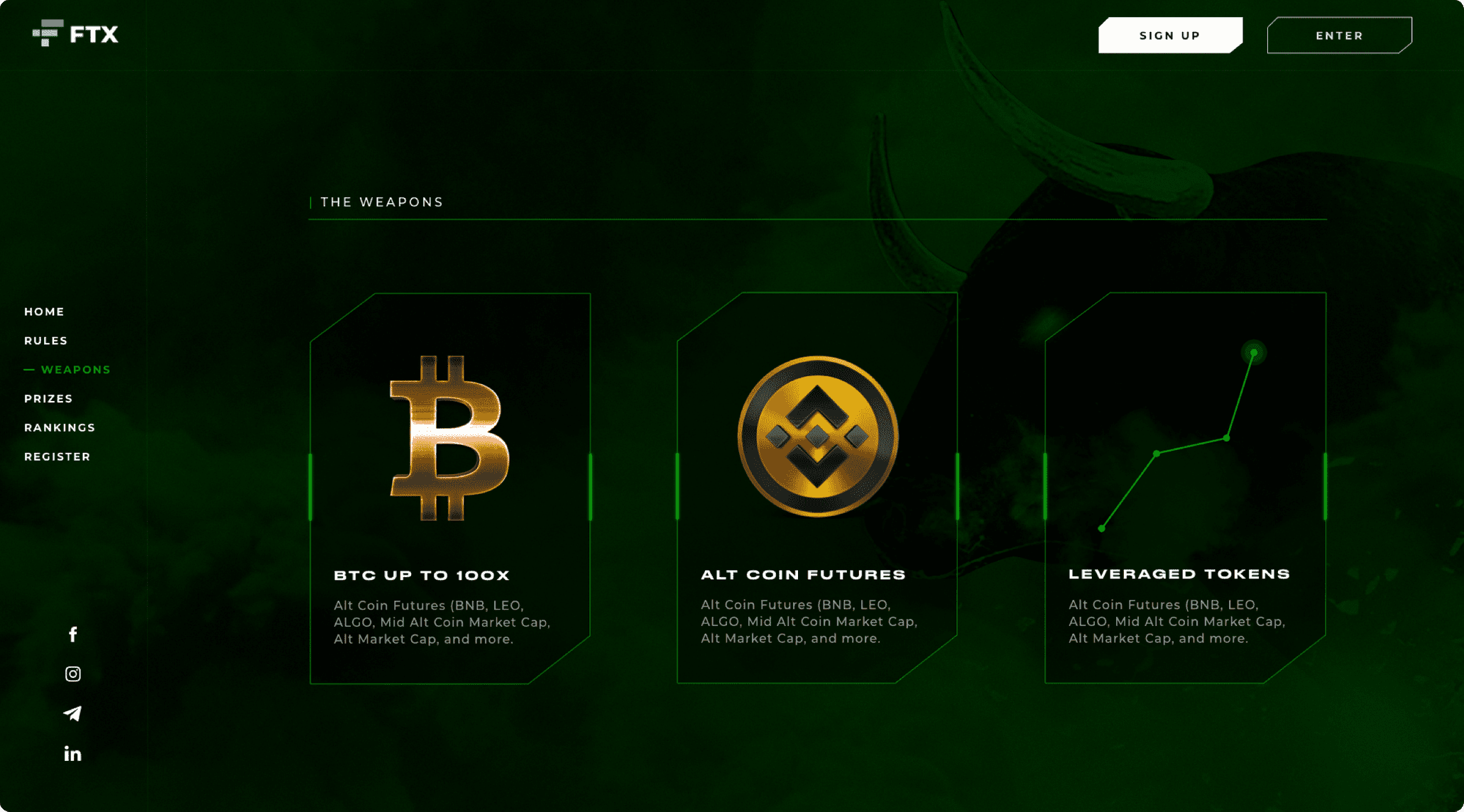 40+ Custom Badges
Like all E-Game competitions, the tournament wouldn't be complete without some achievements to strive for, which leads us to the badges. Throughout the tournament, players were able to obtain these based on individual trades, accomplishments and also, fails. Sky Foundry conceptualized and designed the 40+ badges used throughout the Battle Royale.

Leaderboard Design
The leaderboard was designed to highlight the top 10 traders of the tournament, displaying their collected badges, hourly, weekly and total profit and loss during the tournament and number of trades. Watchers were also able to place stakes using FTT coin, backing traders to win, we gave the watchers the ability to stake quickly and un-stake traders using through the leaderboard.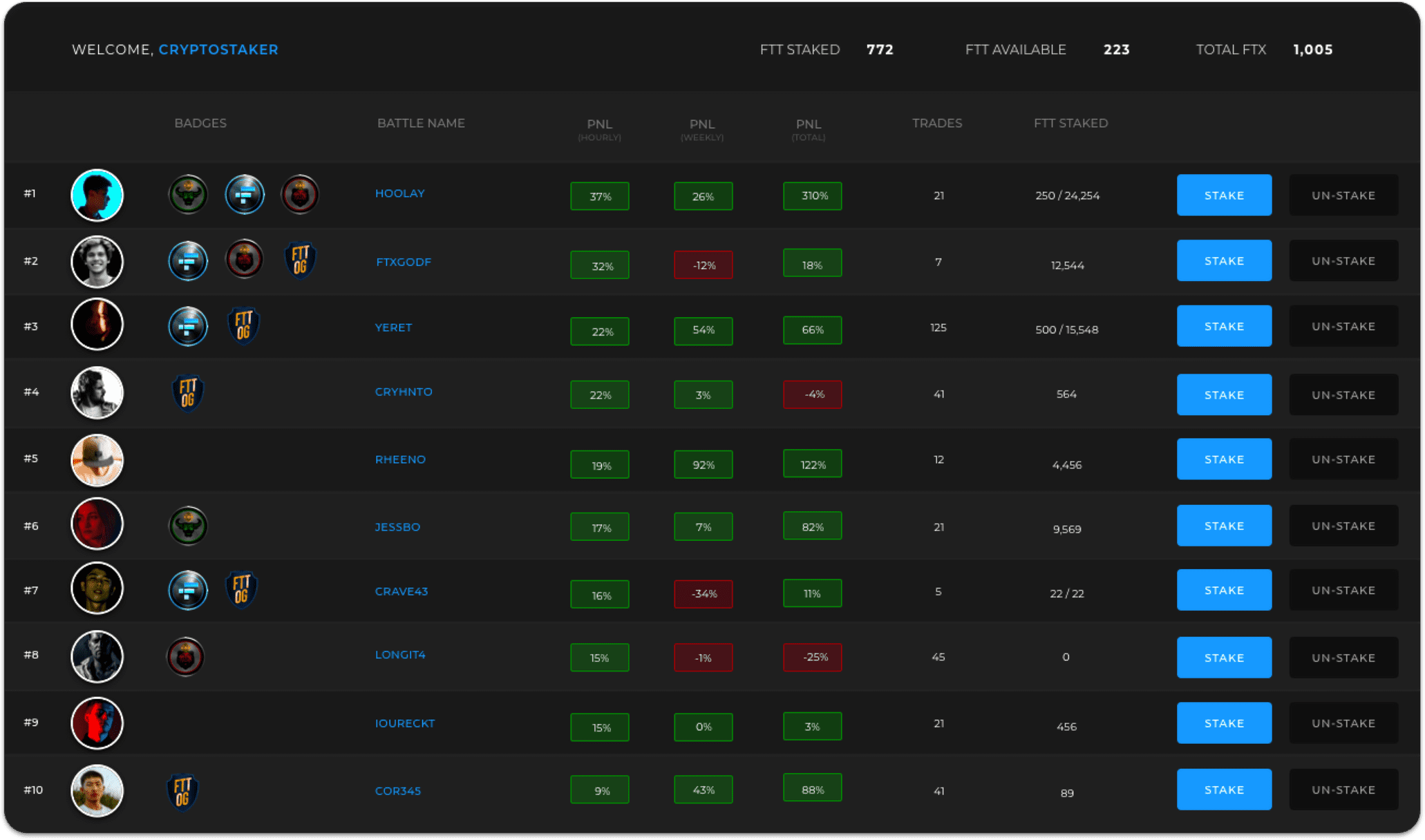 A campaign wouldn't be complete without some merch
we created Tee's, hats and physical pins for fans to purchase.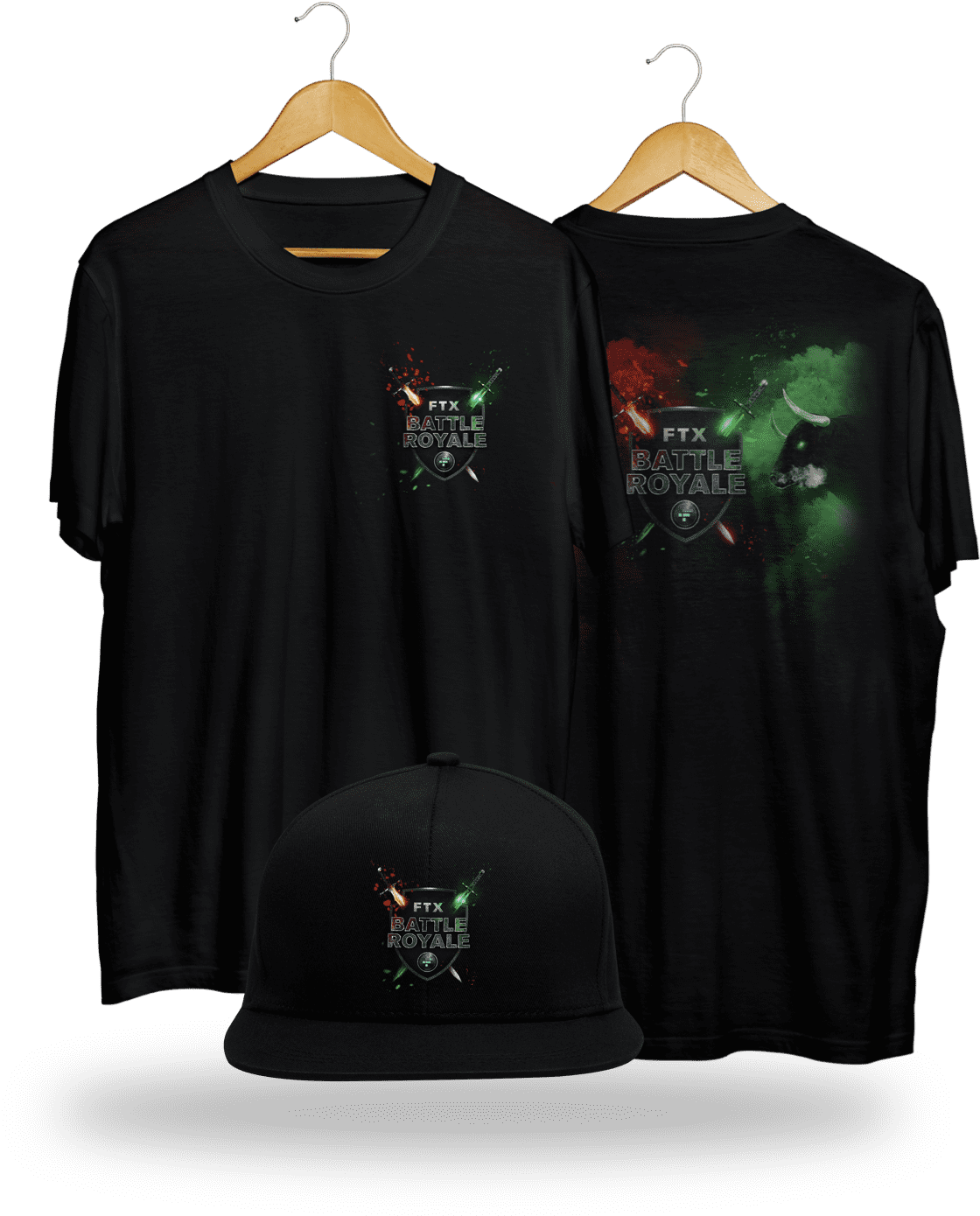 Skills Used
Branding.
Web Development.
Graphic Design.