Case Study
Indulge in the vivid flavours of the Far East
Situated in the heart of Adelaide on Peel Street. Gondola Gondola offers a menu inspired by traditional Vietnamese flavours but modernised with South-East Asian influences.
Hosted in a space that recalls street food culture of the South East Asian region without being heavy-handed, sitting in the restaurant amid bubbling conversation with smells from the kitchen filling our noses, we remember that Australia is definitely a part of Asia.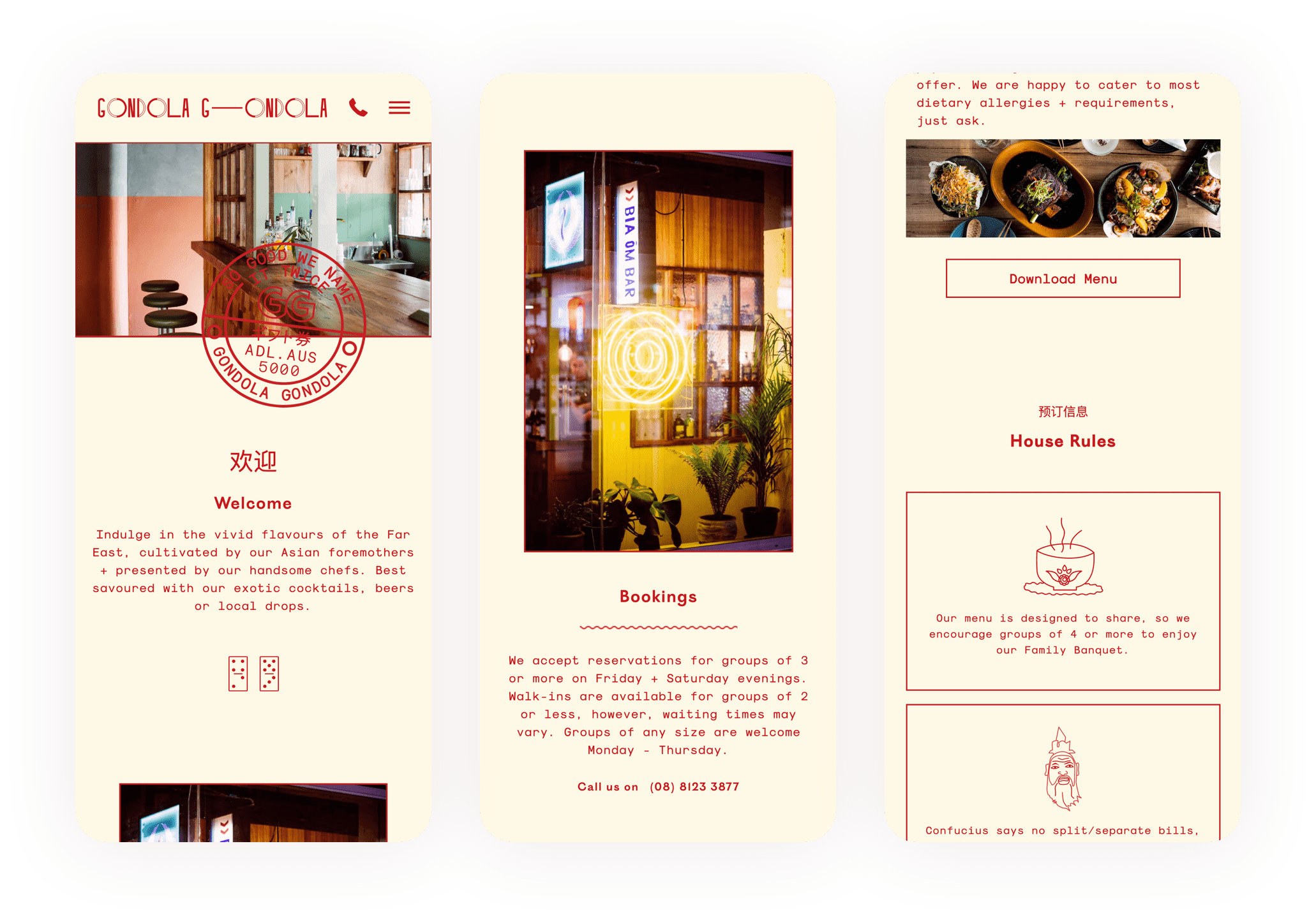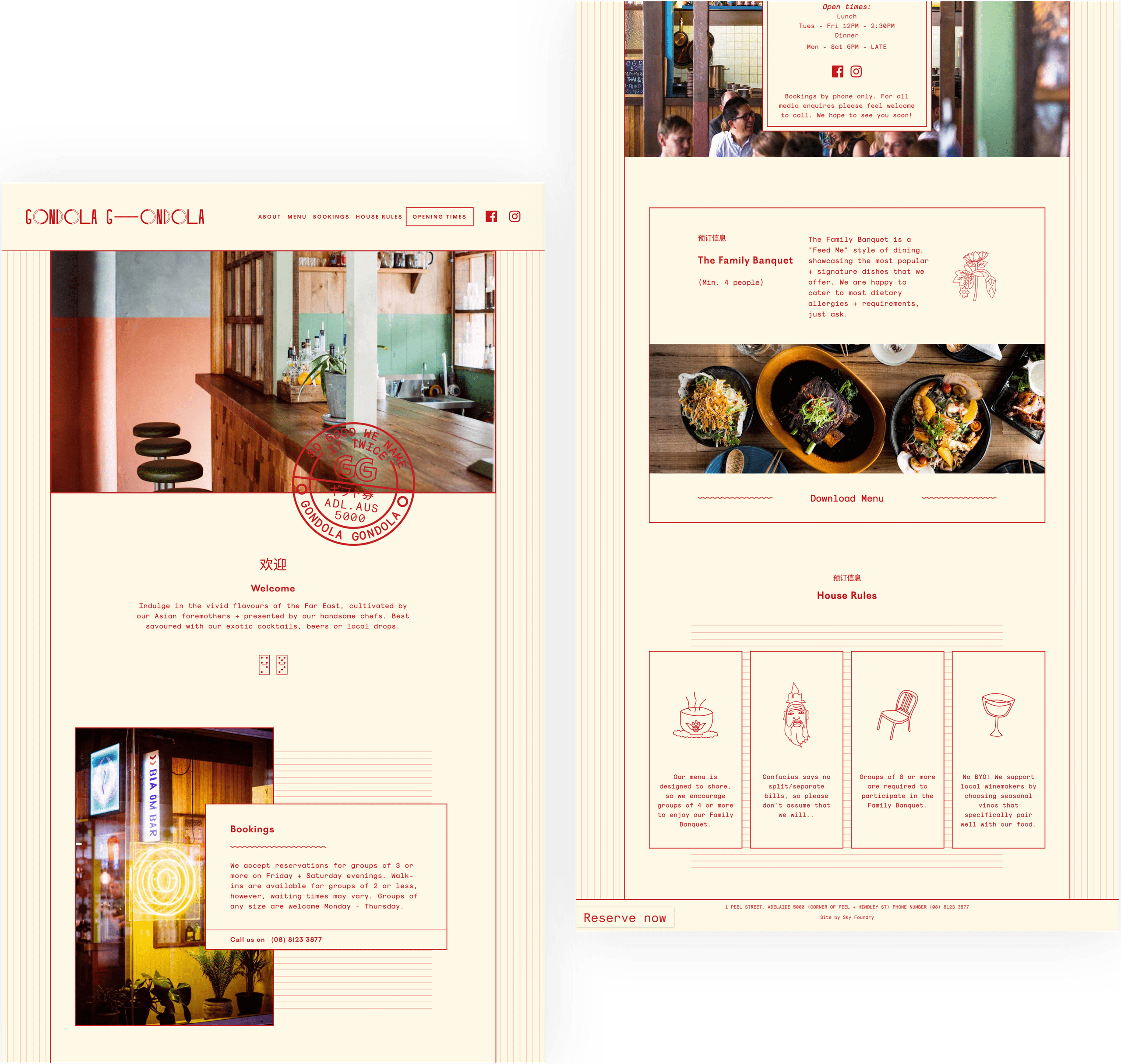 Our approach
Gondola Gondola isn't your average hawker-style Asian restaurant. It is located in the new hip part of town, after all. We decided to take inspiration from the fit-out itself.
During the fit-out design process, Matiya (GG interior designer) decided to break the restaurant up into different sections. Most prominently, he has built a whole structure at the front of the space which looks like a hut and functions as a bar and kerb for you to wait at before being seated at your table - we saw this as a window into the world of Gondola Gondola which we visually communicated through the linework border-style surrounding the design of the website and menus.
The dishes are full of colour and vibrancy, we kept the colour palette subtle and simple to make the photos of the interior and menu items pop, putting those in the spotlight.
The icon and text style was inspired by the signage & artwork inside the restaurant which isn't your regular images of guys with tuk-tuks, they are much more subtle, invoking a sense of the environment in which the food would traditionally be consumed.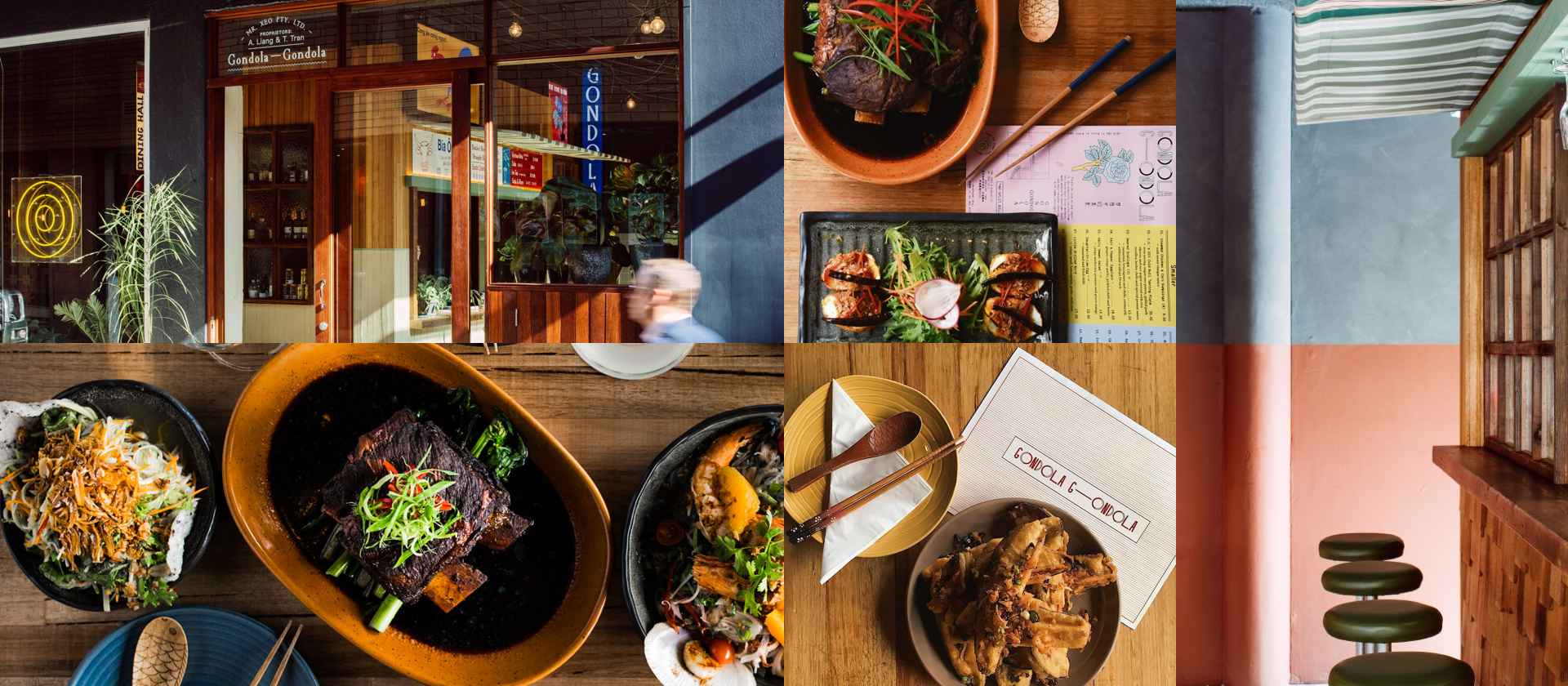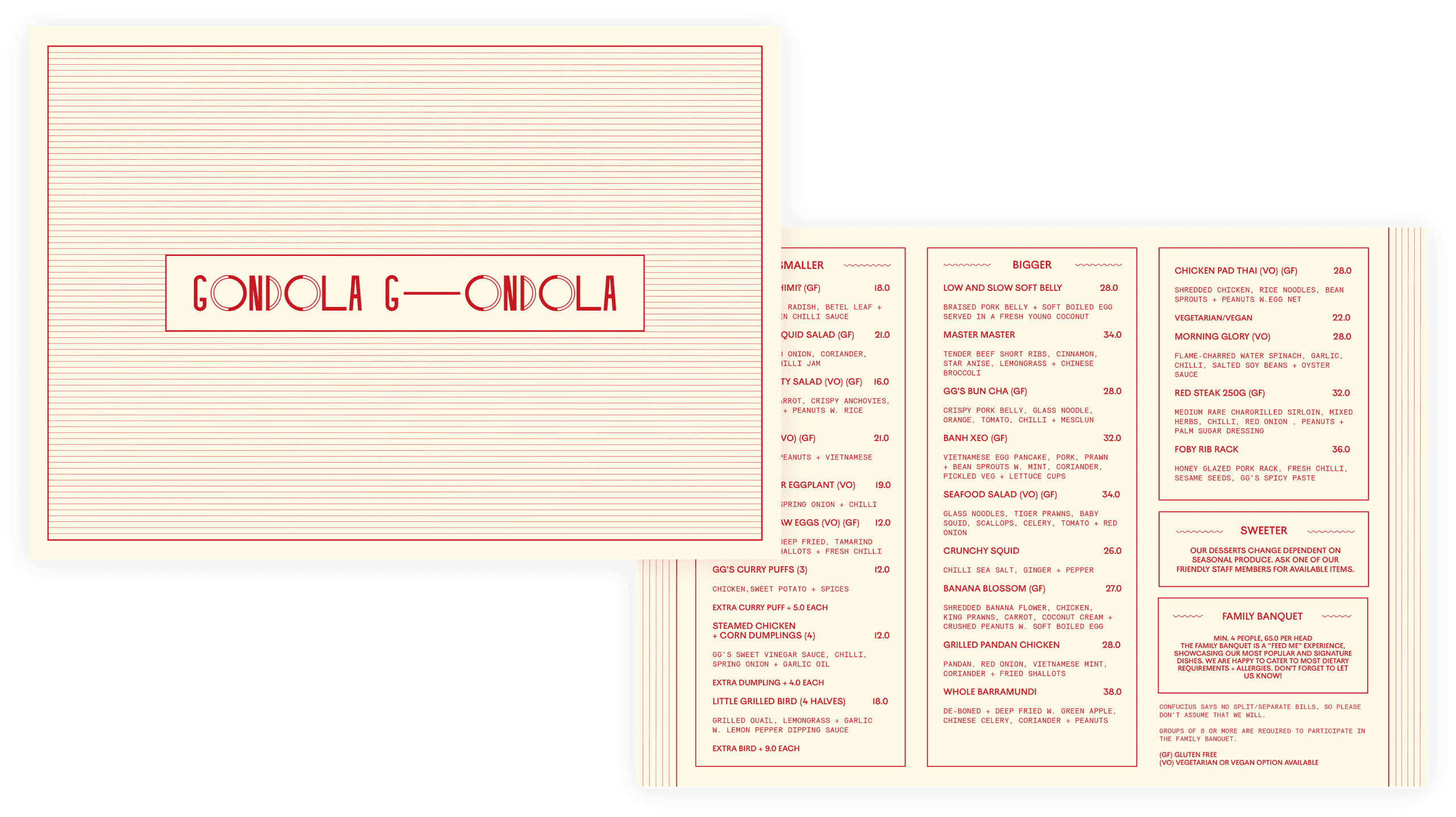 Skills Used
Web Development.
Web Design.
Branding.
Graphic Design.