This is the story of the Liquor Pioneer
Liquor Pioneers is a boutique Adelaide-based alcohol distributer. They pride themselves on sourcing unique liquors from different pockets of the world.
We worked closely with Liquor Pioneers from the beginning, working on the brand name, brand message, through to identity design and website development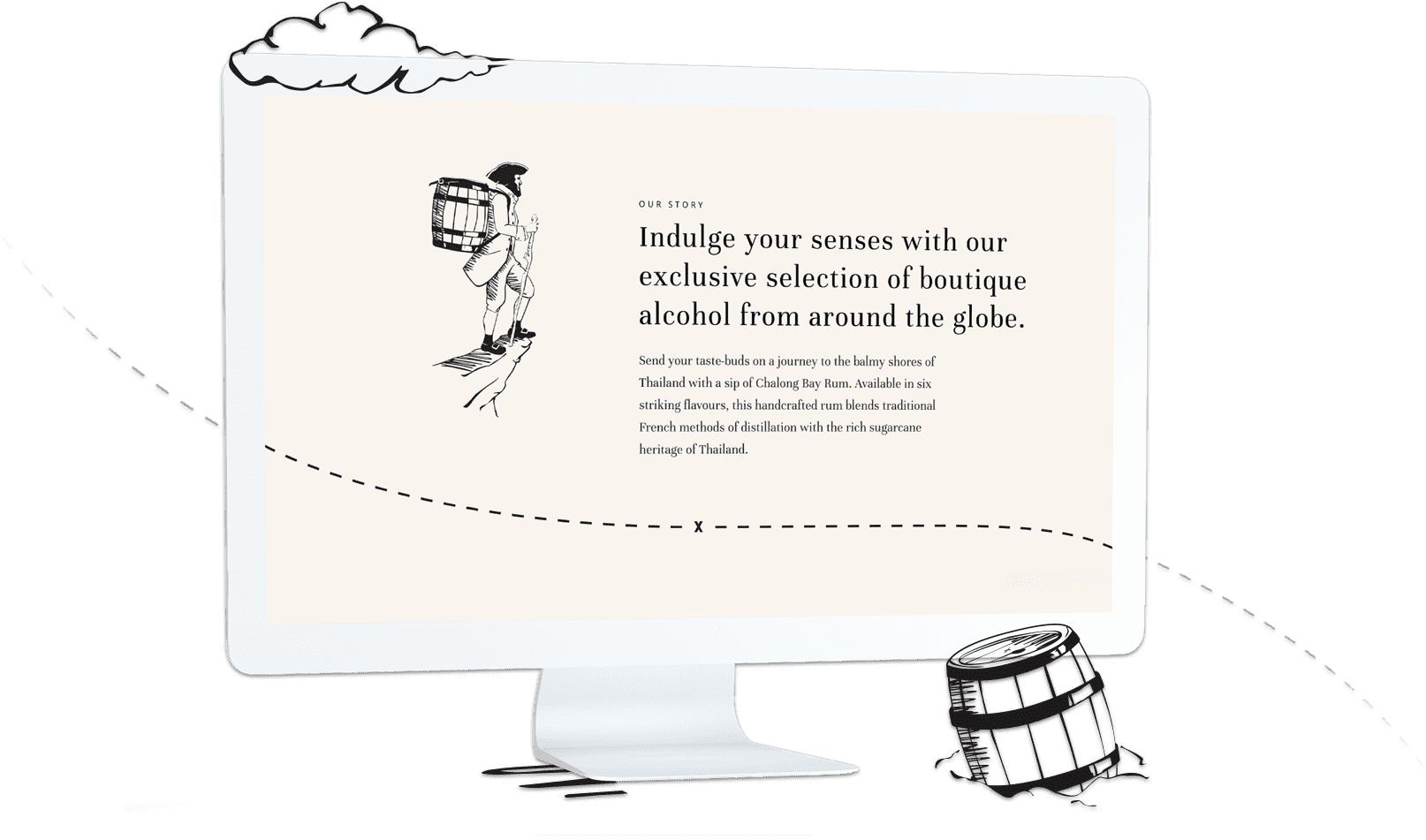 Powerful storytelling matters to the success of a brand
We listened to Liquor Pioneers ethos and created a powerful brand narrative that told the story of an Australian traveller who landed upon a barrel of rum in Chalong Bay, Thailand. After taking a sip, he strapped the barrel to his back and made his way back to Australia - to tell the world of his discovery. Long live the Liquor Pioneer.

Skills Used
Identity Design.
Web Design.
Illustration.
Web Development.
Branding.
Graphic Design.