Australia's most vibrant and dynamic outdoor festival precint
Each year, The Gardeners of Unearthly Delights create a unique festival playground including multiple performance venues, bars, carnival rides, an array of world foods, market stalls, and the most unexpected sideshow surprises. Sky Foundry were commissioned to create the TVC, Social Assets and delivered a concept for a 'Shake n' Win' app as a new avenue of promotion.
Shake n' Win App Concept
The concept of the 'Shake n' Win' app is based on the 2020 slogan 'Get Lost!' and promotes discovery in The Garden. It was designed as a marketing tool to drive social engagement, increase show awareness, increase email subscribers and to get 'bums on seats' to shows that required a bit more of a push.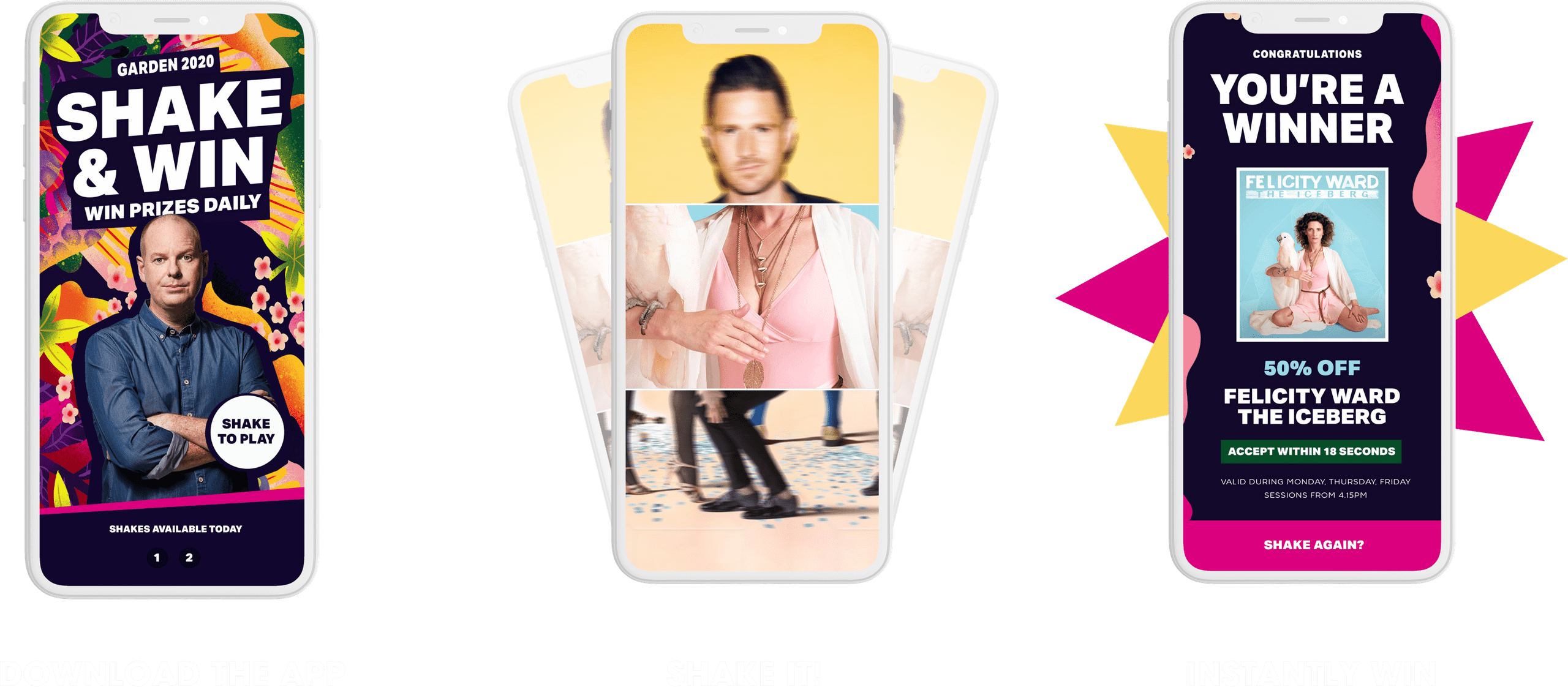 Targeted social media videos
Adding movement to the static design, we created dynamic visuals for social media marketing efforts. We produced 8 different videos, each focused on a segmented show genre to create powerful, targeted ads.


Social media templates
The Garden runs over a 6 week period, during this time, there is huge amount of activity to promote, resulting in an extremely reactive enviroment. To ensure quality and brand consistency, Sky Foundry created a variety of social media templates for The Garden's in-house team that were designed to suit the technologies that the marketing team were competent in using.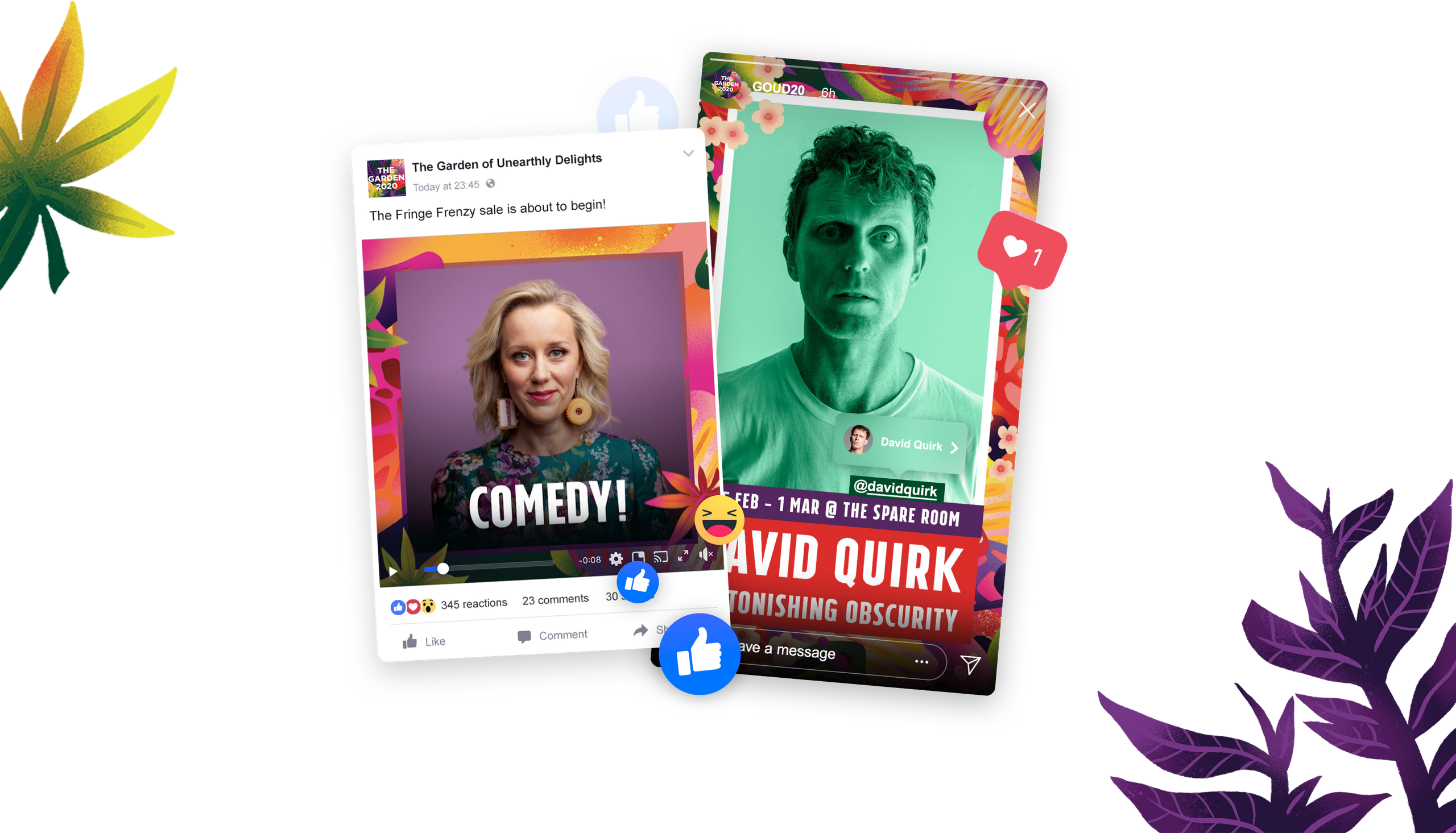 Television Commerical


Skills Used
Branding.
Graphic Design.
2D animation.
Video Production.
Content Creation.